Renato Beninatto | Cristiana Cobliș | Stefan Gentz | Eva-Maria Leitner | István Lengyel | Nancy Radloff | Cristina Varga
---

Renato Beninatto has served on the executive teams for some of the industry's most prominent companies, and co-founded the first market research company focusing on the language services space (Common Sense Advisory). He focuses on strategies that drive growth on a global scale. He specializes in making companies successful in global markets and in starting businesses that span across borders.
Renato was the President and is currently an adviser to ELIA (European Language Industry Association) and also a Board Member of Translators without Borders, a non-profit organization that provides translations for NGOs.
He is a frequent speaker on globalization and localization issues at industry events and universities around the world.
Renato has often been quoted in articles, newspapers and other publications on subjects pertaining to global business. He is a native Brazilian living in Boston, who speaks five languages and has lived in seven countries around the world.
Renato is the author of two books on global business.
---

Cristiana Cobliș is a freelance translator and reviewer specializing in financial, marketing, IT and business intelligence. She has been serving as President of the Romanian Translators Association since its foundation, in 2004, and coordinates the association's training activities.
She is Secretary General of the European Centre of the International Federation of Translators (FIT Europe) since 2008.
She has participated as a speaker in various national and international events on translation and published numerous articles on translation and the Romanian translation market.
She holds a degree in Translation and Interpretation, as well as a master's degree in business Administration.
---

Stefan Gentz is a business consultant, trainer and speaker with focus on technical documentation and translation markets. He's a certified Quality Management professional, ISO 9001 / EN 15038 auditor and Six Sigma (6σ) Champion.
Stefan has a deep and broad knowledge and long-time experience of content management, authoring and translation tools, techniques, processes and strategies. In his +15 years career in the technical documentation and translation industry, Stefan has provided services to Fortune 500 organizations as well as countless small-to-medium sized enterprises. His expertise is brought into projects for requirements analysis, project planning, tool selection, support, training and implementation coaching.
With his solution driven attitude and professional change and project management experience Stefan also turns those projects into success stories where other experts throw in the towel.
Stefan is also a passionate, engaging and activating Adobe, SDL Trados and XML trainer for +10 years. He loves to train tech writers, translators and project managers. From onsite to online training, from one-on-one to group training up to corporate training events with some hundred attendees: Stefan knows how to pick up, motivate and activate audiences large and small and how to sustainably anchor knowledge by using latest training techniques.
---

Eva-Maria Leitner is the owner of mss language solutions, an EN15038 certified translation company based in Austria, founded in 1995. The company specializes in technology, medical and life sciences translation.
She graduated in interpreting at the Centre for Translations Sciences (University of Vienna (MA). In 2006 she has started her PhD at this university, specializing in quality management in translation and translation assessment.
She was the Austrian Head of Delegation to CEN during development of EN 15038 and she worked as a lecturer at the Centres for Translation Sciences in Vienna and Graz (Project Management and Quality Management according to EN 15038).
Currently Eva-Maria Leitner is Chairperson of the Austrian Language service Providers Section in the Chamber of Commerce, member of the Austrian Standards Institute and as such Head of the Austrian Mirror Committee to ISO TC 37, SC5.
---

István Lengyel is the chief executive officer of Kilgray.
He holds a degree in economics and a post-graduate degree in English-Hungarian translation and interpreting, and he is finishing his PhD in translation studies right now.
He lives in Gyula (Giula), Hungary, just 5 kms from the Romanian border.
---

Nancy Radloff is Business Development Manager for the EMEA market with Plunet in Berlin.
She studied Business administration and English Linguistics at the University of Potsdam.
Nancy was previously working as a business development assistant for the internationally renowned consulting firm of KPMG and has strong experience in business and marketing consulting.
---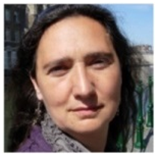 Cristina Varga is assistant lecturer of Modern Languages Department at "Babeș‐Bolyai" University in Cluj‐Napoca (Romania) where she teaches IT Applied to Translation, Audiovisual translation (subtitling, localization, voice‐over), and Terminology. Since 2007 she is also collaborator of the Department of Translation Studies at Universitat Pompeu Fabra, Barcelona where she teaches Audiovisual translations in a master degree program.
Cristina Varga holds a PhD from Universitat Pompeu Fabra Barcelona and Universitatea "Babeș‐Bolyai" in Cluj‐Napoca on knowledge transmission and discourse analysis.
She has an extended teaching experience abroad (France, Belgium, and Spain). Her areas of work and research include discourse analysis, corpus‐based linguistics, creation and management of multilingual corpora, machine translation, terminology, audiovisual translation and localization.
Cristina Varga works also as a freelance translator. Her areas of expertise include technical translation and audiovisual translation. She collaborates with different translation companies in Romania, Spain, and Germany.
She is a frequent speaker on terminology, CAT tools, and audiovisual translation issues at international conferences. She was a member of the organization board and moderator of different international conferences on these topics in Romania and in Spain.
She was member of different national and international research projects and currently she is the director of the Romanian team of a Lifelong Learning EU Project.
Cristina Varga published a book on specialized discourse analysis and participated to the elaboration of different terminological works.
---
---